Delivering outstanding, quality results.
Bromley Decorators offer a complete range of painting and decorating services across Hamilton and the Waikato.
Our painting and decorating services cover both residential and commercial projects. We also undertake plastering, spray-painting and pool coating projects as well.
If you require an obligation-free quote or want to discuss your decorating requirements, get in touch today.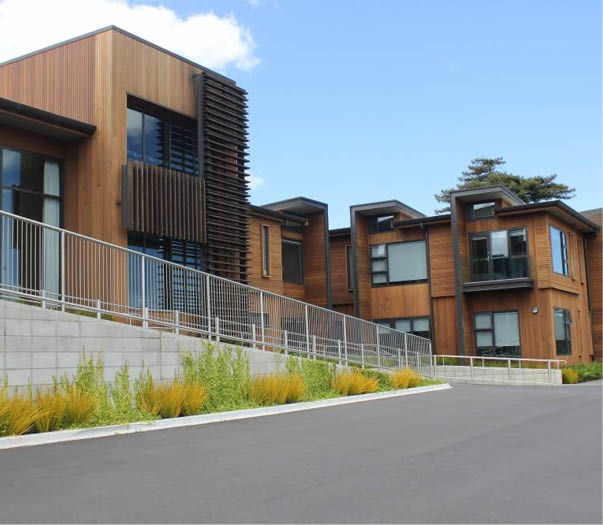 "
"
I wanted to let you know that the
pool company I use to service the pool were very impressed with the repaint
work and the quality of the finish - apparently it's rare in their experience
to not have the paint cloud the pool the first few vacuums so please thank your
team on my behalf!
Claire Robertson
All very happy with
the job, the team were great to deal with, friendly and left the place nice and
tidy.
Kerryn Moore
The painting is
excellent. Very happy with the work and communication throughout the process.
Hazel Sims, Coroglen School Board of Trustees
The cedar wood work on our house had faded over the years and needed a tidy up. Bromley Decorators went over and above what was expected and the outcome is brilliant. The finished job was to perfection in a timely and professional manner without delay. We will defiantly be engaging Bromley Decorators again if need be and will recommend them to everyone.
Pam and Rene Arts
The place looks much better, has changed the whole look from dull to modern.
All the guys working here were awesome and I will be singing your guys praises.
Simon Matthews
SKM Training and Licencing Services Ltd
All very happy with the job, the team were great to deal with, friendly and left the place nice and tidy.
Kerryn Moore
We are delighted with the work that has been completed in our home. Please convey our thanks to the team involved.
Bronwen Laybourn
I have done a thorough check and am happy with the paint work that's been done
Sen Chung Kong
We found Graham and his colleagues extremely pleasant to have around the properly and appreciated the respect that they showed towards us and our home. This is not always the case.
Katherine McLean
Wow looks great . Thanks you so much for your help on this job and we really appreciate you getting this sorted so quickly.
Key Commercial Interiors
It has been wonderfirl dealing with you and your company... efficient communication and also for completing the work within the given timeframe.
Batmini Dass